Pharmaceutical Grade Supplements
Professional-Grade Quality & Purity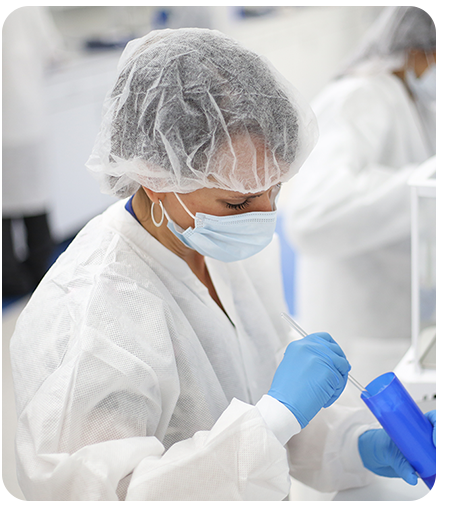 The Foundation of Professional-Grade Supplements is Quality
At Advanced Scripts Pharmacy in DeBary, FL, we understand that millions of Americans are taking nutritional supplements every day with the hope of improving their overall health. However, we also know that not all supplements are created equal, which can be confusing to those looking for the best supplements to obtain optimal outcomes. That's why we only feature professional-grade quality supplements in our pharmacy—so you can trust that you are getting the best quality supplements for your needs.

At our pharmacy, we take great pride in offering only the highest quality professional-grade supplements. We understand that healthcare professionals such as physicians, pharmacists, and chiropractors don't have time to waste on products of questionable quality, so we make sure that the purity and quality of our supplements are beyond reproach. This is why we, and so many other healthcare professionals, highly recommend our professional-grade supplement line. Our products are rigorously tested many times during the production process for maximum safety and efficacy.
With our supplement line we are providing:
Professional-grade supplements
Supplements that are tested for quality, purity and safety by certified labs using the most advanced equipment and testing methods
Supplements that are manufactured under the highest standards in the market
Remember, not all supplements are created equal! With our supplements, the QUALITY goes in before our label goes on.
Critical Steps We Take to Assure Your Product's Potency, Purity and Safety
The raw material and packaging components used to make our nutritional supplements meet FDA cGMP (Certified by unannounced FDA visits to meet the stringent requirements of 'FDA Good Manufacturing Practice').
Over the years, we have developed relationships with the most trusted raw material suppliers and bulk suppliers in the U.S.
Perhaps more importantly, we have eliminated those suppliers who would compromise on quality and purity
for the purpose of speed or price.
We use over 60 Patented/Trademarked Active ingredients in our products! These ingredients are subject to clinical study and review, and have been verified as superior.
Upon receipt, all raw materials are quarantined in a secure area, and inspected for Quality, Purity (Heavy Metals, Contaminants, Pesticides and Microbials) and verified for potency before manufacturing begins.
All of our finished products are manufactured in a controlled environment and are tested extensively at completion to make certain that they meet specifications.
We produce a Certificate of Analysis for every Lot, insuring that the label is accurate and the final product is both clean and safe.
With all these measures, we know that those banned substances never enter the manufacturing building as raw material, and never make into your finished product.
Our products are custom-made in the USA within a certified USDA Organic, FDA cGMP and NSF certified facility. We receive frequent inspection by Consumer Labs, and are subject to frequent and unannounced due diligence by third party review.
What our clients Say about us
Best Care I Have Ever Received
"Best care from a pharmacist I have ever received. She (Dina) stayed with me past closing time to wait on hold / work with my physician 's office to ensure I received my medication. I will not be filling my scripts anywhere else."
~ Debi J.
Wonderful Pharmacist
"This place is the place to get hard to find medicine they can order it for you in about a day and get it filled as quickly as possible. They take a lot of insurances check to see if they support yours. I really can't recommend highly enough. Wonderful people & pharmacist."
~ Jason K.
Dedicated & Professional
"Dedicated professional staff willing to go out of their way to address each patients personal needs. Compounded prescriptions are filled quickly. Pharmacist is amazing, thoughtful and explains medications in layman's terms."
~Jeff A.