Specifically Designed Skin Solutions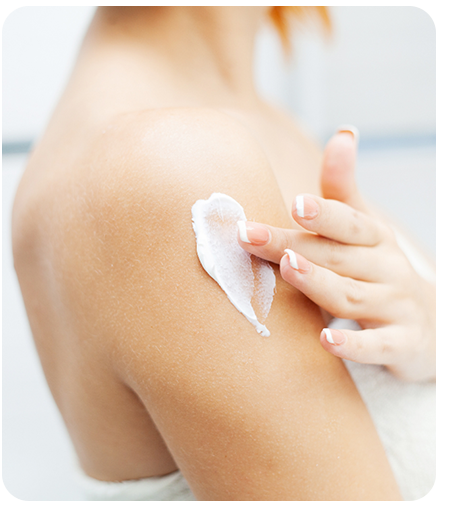 Here at Advanced Scripts, our compounding pharmacists can prepare individualized therapies for countless dermatologic problems. Compounding pharmacists continue to improve both the aesthetic and therapeutic aspects of customized medications, offering alternatives and advantages for dermatology. We can compound medications with cosmetically appealing bases, and options that are non-comedogenic, hypoallergenic, oil-free, paraben-free, and petrolatum-free, as well as topical sprays, powders, customized oral dosage forms (such as flavored troches or lozenges) and various preparations for other routes of administration. Compatible drugs can be combined into a single dosage form to simplify a medication administration schedule and improve compliance. In order to enhance the absorption of topically applied medications, USP-approved chemicals can be utilized. We commonly prepare unique formulations that physicians develop to meet the specific needs of their patient population, or "tried and true" formulas acquired during medical training.
Some conditions that may benefit from dermatological compounded medication include:
Acne
Alopecia
Athlete's foot
Chemical peels
Rashes
Head lice
Nail infection/removal
Pigmentation abnormalities
Warts
Scars and keloids
Rosacea
Eczema
Psoriasis
Molluscum contagiosum (MC)
And much more
If you'd like to learn more about our dermatology compounding services, don't hesitate to contact us today. We look forward to helping you find the perfect solution for your patients.
What our clients Say about us
Best Care I Have Ever Received
"Best care from a pharmacist I have ever received. She (Dina) stayed with me past closing time to wait on hold / work with my physician 's office to ensure I received my medication. I will not be filling my scripts anywhere else."
~ Debi J.
Wonderful Pharmacist
"This place is the place to get hard to find medicine they can order it for you in about a day and get it filled as quickly as possible. They take a lot of insurances check to see if they support yours. I really can't recommend highly enough. Wonderful people & pharmacist."
~ Jason K.
Dedicated & Professional
"Dedicated professional staff willing to go out of their way to address each patients personal needs. Compounded prescriptions are filled quickly. Pharmacist is amazing, thoughtful and explains medications in layman's terms."
~Jeff A.