Dedicated to Your Therapeutic Goals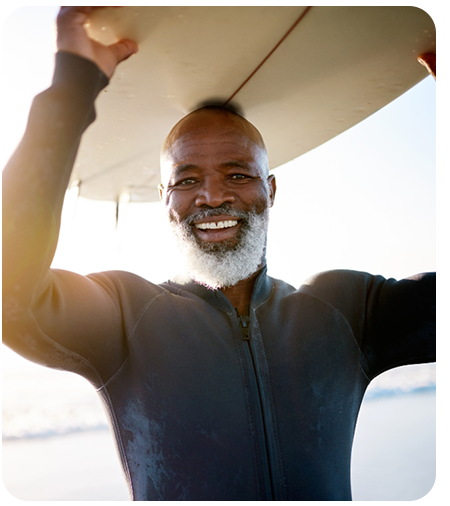 Being able to manage one's pain is essential because even when the underlying disease process is stable, uncontrolled pain prevents patients from working productively, enjoying recreation, or taking pleasure in their usual roles in the family and society. Since chronic pain may have countless causes and perpetuating factors, it can be much more difficult to manage than acute pain, requiring a multidisciplinary approach and customized treatment protocols to meet the specific needs of each patient.
Optimal treatment may involve the use of medications that possess pain-relieving properties, including some antidepressants, anticonvulsants, antiarrhythmics, anesthetics, antiviral agents, and NMDA (N-methyl-D-aspartate) antagonists. NMDA-receptor antagonists, such as dextromethorphan and ketamine, can block pain transmission in spinal neurons, reduce nervous system detection of pain, and decrease tolerance to and the need for opioid analgesics. By combining various agents which utilize different mechanisms to alter the sensation of pain, physicians have found that smaller concentrations of each medication can be used.
Topical creams and gels can be formulated and compounded to provide high local concentrations at the site of application, for trigger point application, or in a base that will allow systemic absorption. When the medication is used topically, many of the side effects associated with oral administration can be avoided.
At Advanced Scripts, we work together with patients and practitioners to solve problems by customizing medications that meet the specific needs of each individual. Please contact our compounding pharmacist to discuss the dosage form, strength, and medication or combination that is most appropriate for you.
What our clients Say about us
Best Care I Have Ever Received
"Best care from a pharmacist I have ever received. She (Dina) stayed with me past closing time to wait on hold / work with my physician 's office to ensure I received my medication. I will not be filling my scripts anywhere else."
~ Debi J.
Wonderful Pharmacist
"This place is the place to get hard to find medicine they can order it for you in about a day and get it filled as quickly as possible. They take a lot of insurances check to see if they support yours. I really can't recommend highly enough. Wonderful people & pharmacist."
~ Jason K.
Dedicated & Professional
"Dedicated professional staff willing to go out of their way to address each patients personal needs. Compounded prescriptions are filled quickly. Pharmacist is amazing, thoughtful and explains medications in layman's terms."
~Jeff A.