Durable Medical Equipment
A full range of medical equipment & supplies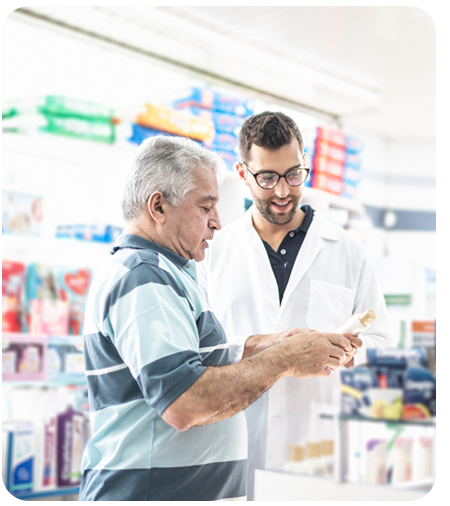 At our Florida pharmacy, we offer a full range of durable medical equipment, such as orthopedic, home care, and surgical supplies. We understand the importance of having quality medical equipment available for your needs, and our pharmacy offers a wide selection of products to meet your needs. Whether you are in need of orthopedic braces, wheelchairs, or any other medical supplies, our pharmacy has it all.
Ambulatory Aids & Mobility Equipment
Bathroom Safety & Hospital Beds
Incontinence & Urological Products
Orthopedic Products
Ostomy Products
Respiratory
Stocking & Compression
What our clients Say about us
Exceptional Service
"Exceptional service in a timely yet caring manner. Very organized and friendly, answered all my questions."
~ Barbara E.
Incredible Pharmacy
"This is an incredible pharmacy! Been looking for a personalized compounding pharmacy in the area that met my needs but most of them have become so standardized and you just become another assumed case. Dr. Ibrahim was incredibly forthcoming and she was very warm and understanding when I told her nothing was working. Incredibly knowledgeable and willing to go the extra mile to formulate a medication for me. 10/10 recommend to anyone in the area willing to receive ACTUAL personalized care."
~Chris K.
Professional & Friendly
"Extremely professional and friendly staff. They were very helpful and did everything to ensure I was well taken care of. Highly recommend!!"
~ Mira S.